SILVER MOUNTAIN SUCCESSFULLY COMPLETES GEOTECHNICAL STUDIES AND PROVIDES UPDATE ON ACTIVITIES AT ITS RELIQUIAS MINE, PERU – REMAINS ON SCHEDULE TO RESTART PRODUCTION IN 1H 2025
NOT FOR DISTRIBUTION TO U.S. NEWSWIRE SERVICES OR DISSEMINATION IN OR INTO THE UNITED STATES
TORONTO, CANADA, Wednesday, October 25, 2023 – Silver Mountain Resources Inc. ("Silver Mountain" or "the Company") (TSXV: AGMR; OTCQB: AGMRF) is pleased to announce the completion of the Reliquias mine geotechnical study and to provide an update on its activities at its 100% owned Reliquias mine, Central Peru.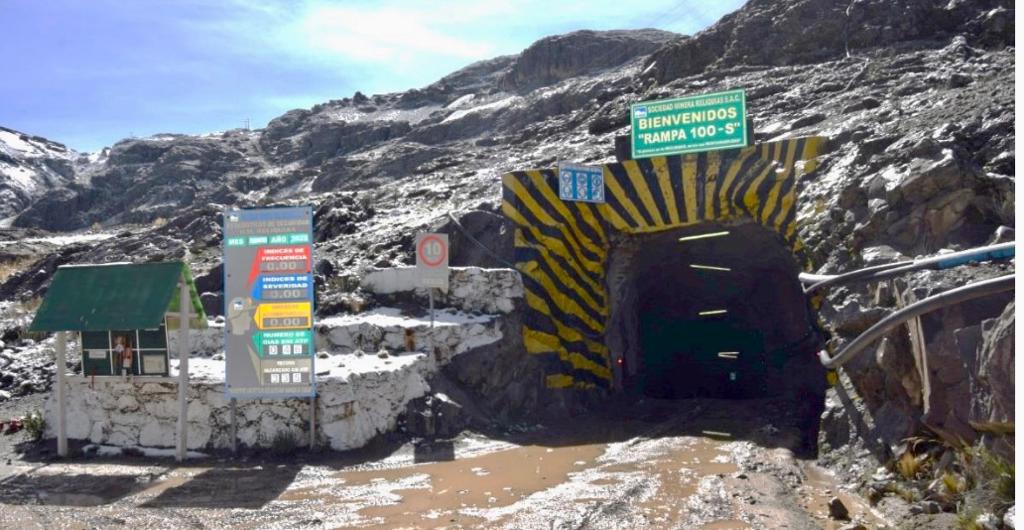 Since early 2023, the Company has established a two-pronged strategy to advance the mine rehabilitation and engineering needed towards restarting operations at the Reliquias mine, based on the current mineral resource estimate published on April 12th, 2023 (https://agmr.ca/silver-mountain-delivers-initial-ni-43-101-compliant-mineral-resource-estimate-for-reliquias-mine/)  and to incorporate new areas drill tested during Phase 2 of the 2023 drill program. As part of this strategy, the Company has received the geotechnical evaluation by DCR Ingenieros of Lima, Peru. This report will be used to determine a suitable mining method and design a mine plan  for developing the Reliquias underground mine.
Alvaro Espinoza, CEO of Silver Mountain, stated, "The completion of the geotechnical study is yet another major milestone hit by our onsite technical team at Reliquias. We are very pleased with the work done by DCR Ingenieros, within budget and on time. The geotechnical evaluation is a key component toward restarting operations at Reliquias, and our team is working flat out to deliver a mine plan and a streamlined mine schedule that maximize value for our shareholders."
Richard Contreras, Silver Mountain´s COO, commented, "The results of this geotechnical study confirm that the wallrock at Reliquias is competent throughout the deposit. We expect limited ground support needed throughout the mine, without the need to incorporate heavy support methods such as shotcrete or steel arches, thus maintaining a low Opex and sustaining capital costs. Our experienced engineering team has worked in multiple underground mines in Peru, and minimizing the need to use expensive ground reinforcement tools should significantly improve the Project´s economics."
2023 work program status
The Company´s field crews have continued to rehabilitate the historic mine working at Reliquias. So far 14.8 kilometres  of tmine rehabilitation has been completed, well within budget. Phase 2 of the 2023 drill program, consisting of 12,500 metres of underground diamond drilling, was completed in October 2023 and the three rigs have now been demobilized, with results from the final drill holes expected by early November. Once they are received, the database will be sent to our resource consultants to prepare a mineral resource estimate update, incorporating the significant step out results from this program.
Earlier in 2023, the Company commissioned DCR Ingenieros S.A. ("DCR"), an experienced Lima-based engineering firm, to prepare a geotechnical evaluation of the Reliquias mine, using drill core geotechnical logging from over 7,000 metres of diamond drilling and 38 underground stations located throughout the mine. The Company has now received the report, where DCR concludes that most of the wallrock at Reliquias can be classified as Good, defined as having a Rock Mass Rating (RMR) of between 61 and 80, thus requiring limited ground support. The existence of several kilometers of underground tunnels, some dating over 50 years, supports this conclusion. DCR also concludes that several mining methods could be applicable at Reliquias, and the Company's technical team is working towards a mine plan using sublevel stoping and bench and fill methods with stopes no higher than 10 metres to minimize dilution.
The Company has also started a detailed metallurgical work program for Reliquias, sending 7 representative samples from several of the Reliquias veins to Plenge Laboratory in Lima for open circuit and locked cycle testing. Results are expected during Q4 2023 and will be announced as soon as they are received and will be incorporated into the upcoming mineral resource estimate update and future Preliminary Economic Assessment planned for 2024. These milestones are part of the Company´s strategy to advance Reliquias towards production as fast as possible, taking advantage of the existing infrastructure, its long running relationship with local communities and its experienced technical team which has managed several successful underground operations in Peru.
On Behalf of the Board of Directors of Silver Mountain Resources Inc.
Alvaro Espinoza, Chief Executive Officer
Qualified Person
Gerardo Acuña, P. Eng.  Registered Member FAusIMM(CP) is an independent consultant of the Company and the Qualified Person (within the meaning of NI 43-101), has reviewed and approved the scientific and technical information contained in this news release.