SILVER MOUNTAIN RESOURCES COMPLETES REPAYMENT OF LOAN FROM TRAFIGURA
NOT FOR DISTRIBUTION TO U.S. NEWSWIRE SERVICES OR DISSEMINATION IN OR INTO THE UNITED STATES
Toronto, Ontario, March 1, 2022 – Silver Mountain Resources Inc. ("Silver Mountain" or the "Company") is pleased to announce that it has fully repaid the outstanding balance of approximately US$2.9 million in connection with its loan from Trafigura Beheer BV. The payment has satisfied all outstanding amounts under the loan.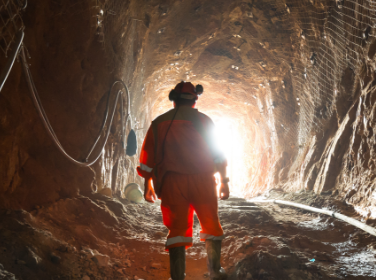 Jean Pierre Fort, Chief Financial Officer of the Company stated "With the Company now properly financed and free of debt, Silver Mountain is positioned to unlock the value of its Castrovirreyna Project as we have the financial resources to embark on an exploration program that will determine the scale and the potential of the Castrovirreyna Project. Now, the Company's primary efforts will be focused on the development and growth of the Castrovirreyna Project."
On Behalf of the Board of Directors of Silver Mountain Resources Inc.
Alfredo Bazo, Chief Executive Officer and Director
About Silver Mountain 
Silver Mountain Resources Inc. is a silver explorer and mine developer planning to re-commence production at the Reliquias underground mine and undertake exploration activities at its prospective silver camps at the Castrovirreyna Project in Huancavelica, Peru.
Silver subsidiary Sociedad Minera Reliquias S.A.C. owns 100% of its concessions and holds more than 27,000 Ha. in the district of Castrovirreyna, in Huancavelica, Peru.
For Further Information Contact:
Alfredo Bazo                                                                      Jean Pierre Fort
President, CEO & Director                                             Chief Financial Officer
Silver Mountain Resources Inc
82 Richmond Street East
Toronto, ON M5C 1P1
(647) 262 4017