SILVER MOUNTAIN APPOINTS ALEJANDRA SOTO AS CFO AND PROVIDES CORPORATE UPDATE
NOT FOR DISTRIBUTION TO U.S. NEWSWIRE SERVICES OR DISSEMINATION IN OR INTO THE UNITED STATES
TORONTO, Ontario, July 20, 2023 – Silver Mountain Resources Inc. TSXV:AGMR | OTCQB:AGMRF | BVL:AGMR ("Silver Mountain", "AGMR" or the "Company") is pleased to announce that Alejandra Soto has been appointed as the Chief Financial Officer of the Company, effective immediately.  With the addition of Ms. Soto, the Company has finalized assembling the management team that is expected to take Silver Mountain's first mine into production.
Ms. Soto will play a crucial role in ensuring the financial stability and growth of the Company by providing strategic leadership, risk management and cost optimization. Ms. Soto is an economist with a Masters degree in Finance and is a Black Belt Lean Six Sigma.  Ms. Soto has more than 12 years of finance experience in the mining industry with Peruvian and international companies.  Ms. Soto previously held the positions of Chief Financial Officer at Alpayana and Head of Finance of Nexa Resources.
Prior to joining Silver Mountain, Ms. Soto held the position of Chief Financial Officer of  Alpayana, a Peruvian mining company.  Additionally, she held the position of Corporate Head of Finance at Nexa Resources, a global mining company.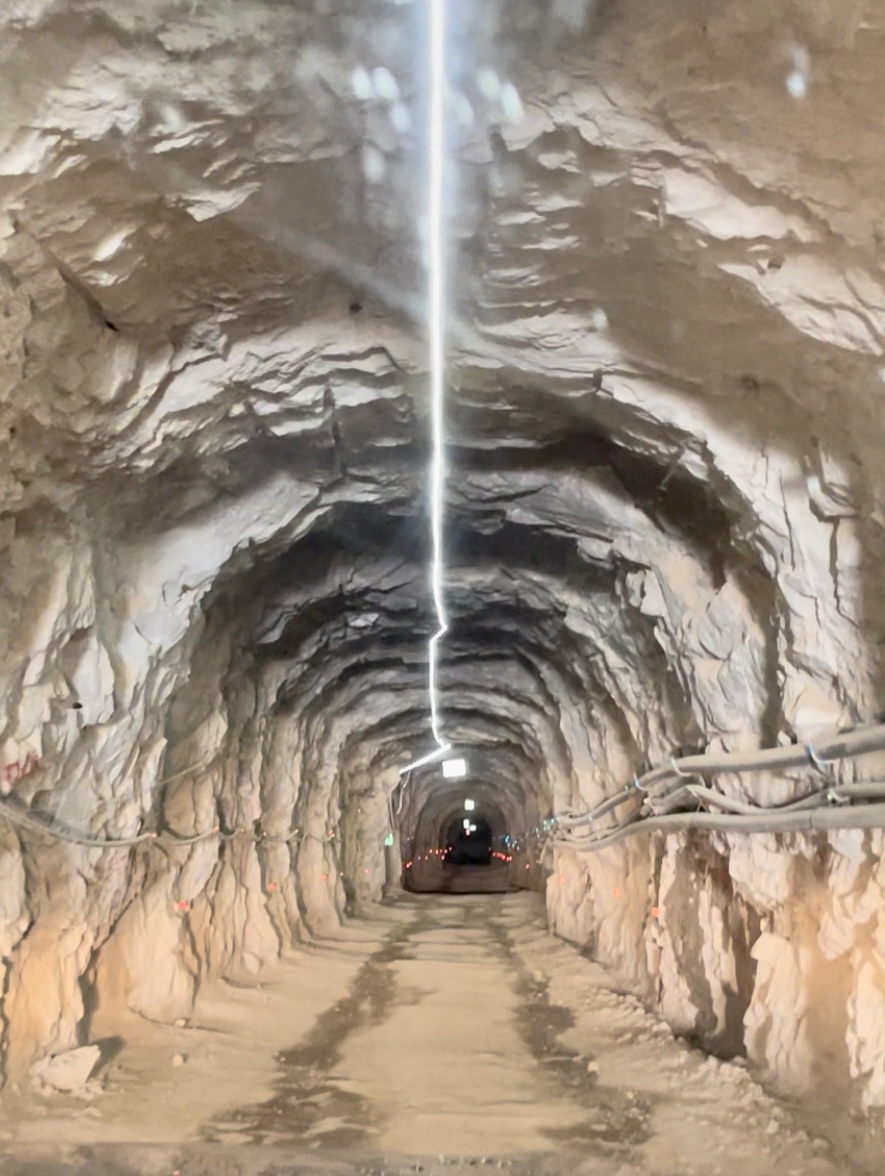 Ms. Soto's expertise in financial planning, budgeting, and capital allocation will contribute to Silver Mountain's long-term financial sustainability and growth.
"We are excited to welcome Alejandra as Chief Financial Officer and I have no doubt that her extensive knowledge of the industry combined with her strong background in finance and accounting will be invaluable to Silver Mountain as we continue to develop our projects," said Alvaro Espinoza, Chief Executive Officer of the Company. 
In connection with her appointment, Ms. Soto was be granted an aggregate of 225,000 options to acquire class A common shares of the Company ("Options"). The Options are exercisable at a price of $0.38 per share for a period of four years.
The addition of Ms. Soto completes the Company's management team who are expected to drive the Company's success as it advances to the production stage.
Biographies of the Company's management:
Alvaro Espinoza, Chief Executive Office, has over 15 years of experience in senior management positions in the mining industry in both Latin America and North America, with extensive experience in building, operating, and expanding mines, strategic planning, supply chain, financial analysis and control, project evaluation, project management, and negotiation. He previously served as CEO of Cautivo Mining Inc. and as Executive Vice-President and Chief Financial Officer for mining companies in Colombia and Peru.

Richard Contreras, Chief Operations Officer, plays an important role in driving the Company's operational excellence. With more than 35 years of experience in the mining sector, Mr. Contreras has successfully overseen large-scale mining operations at Panamerican Silver as Country Manager and Director of Operations of different mining units and as General Manager at Glencore in its Quenuales Mining unit. His expertise in mining engineering, operational planning, and safety protocols has been pivotal in maintaining the highest industry standards and maximizing production efficiency.

Gustavo Anaya, Director of Operations, is a Geological Engineer with more than 25 years of experience in the mining sector. Mr. Anaya has effectively overseen and optimized the Company's operational activities, including managing production processes and exploration drive efficiency. Mr. Anaya has previously held positions as Mine Operations Manager, Explorations Manager and other senior positions at several Peruvian mining companies, including Buenaventura, Marcobre and Condestable.

Ricardo Castillo, Metallurgist Engineer with PhD degree in Mining and Environment. Mr. Castillo has more than 30 years of professional experience in the mining sector and brings a wealth of expertise and hands-on experience in managing treatment plants. Mr. Castillo previously served as the Treatment Plant Manager for Volcan, where he successfully led multiple treatment plant operations and achieved efficiency gains. In 2014, Mr. Castillo received the National Award "Tumi de Oro", awarded by the College of Engineers of Peru. Mr. Castillo has successfully enhanced operational efficiency, streamlined processes, and achieved significant productivity improvement. 

Felicia Castro, Superintendent of Social Management, plays a vital role in guiding Silver Mountain towards sustainable mining practices. With more than 25 years of experience, Ms. Castro leads the development of comprehensive environmental management plans. She has been Director of the executive council of the Social Fund of Magistral Project and also led the Community Relations area at Nexa Resources, Shahuindo and Volcan.  Her expertise in environmental impact assessments, land reclamation, and community engagement will allow the Company to achieve responsible mining practices that minimize ecological footprints and foster positive relationships with local communities.

Cristian Cadenillas, Legal Manager, has over 14 years of experience in the mining sector, bringing a wealth of knowledge and expertise in mining permits, laws, environmental regulations, contract negotiations, and corporate governance. Prior to joining Silver Mountain, Mr. Cadenillas served as the Corporate Legal Manager at Austria Duvaz, where He successfully navigated intricate legal challenges and contributed to the company's overall growth and success. Additionally, he worked in the legal areas at OEFA, a Peruvian environmental regulatory entity.
"We are proud to have an exceptional team who embody our commitment to sustainable mining practices and operational excellence," said Silver Mountain's CEO, Alvaro Espinoza. "Our collective expertise and dedication will help ensure the success of Silver Mountain's development."
About Silver Mountain 
Silver Mountain Resources Inc. is a silver explorer and mine developer planning to restart production at the Reliquias underground mine and undertake exploration activities at its prospective silver camps at the Castrovirreyna Project in Huancavelica, Peru.
For additional information in respect of the Castrovirreyna Project, please refer to the Company's technical report, titled NI 43-101 Technical Report Mineral Resource Estimate for the Reliquias Mine, Huancavelica, Peru, dated March 27, 2023, effective date March 18, 2023, available at https://sedar.com.
For further information about the Company's drill program, including cross sections of the main veins with drill hole locations, please refer to the Company's corporate presentation, available on its website at www.agmr.ca. Silver Mountain's subsidiary Sociedad Minera Reliquias S.A.C. owns 100% of its concessions and holds more than 60,000 hectares in the district of Castrovirreyna, Huancavelica, Peru.
For Further Information Contact:
Alvaro Espinoza                                                                    
CEO                                                 
Silver Mountain Resources Inc
82 Richmond Street East
Toronto, ON M5C 1P1
+51 997 903 576
Forward Looking Statements 
This news release contains forward-looking statements and forward-looking information within the meaning of Canadian securities legislation (collectively, "forward-looking statements") that relate to Silver Mountain's current expectations and views of future events. Any statements that express, or involve discussions as to, expectations, beliefs, plans, objectives, assumptions or future events or performance (often, but not always, through the use of words or phrases such as "will likely result", "are expected to", "expects", "will continue", "is anticipated", "anticipates", "believes", "estimated", "intends", "plans", "forecast", "projection", "strategy", "objective" and "outlook") are not historical facts and may be forward-looking statements and may involve estimates, assumptions and uncertainties which could cause actual results or outcomes to differ materially from those expressed in such forward-looking statements. No assurance can be given that these expectations will prove to be correct and such forward-looking statements included in this news release should not be unduly relied upon. These statements speak only as of the date of this news release. 
Forward-looking statements are based on a number of assumptions and are subject to a number of risks and uncertainties, many of which are beyond Silver Mountain's control, which could cause actual results and events to differ materially from those that are disclosed in or implied by such forward-looking statements. Such risks and uncertainties include, but are not limited to, the factors set forth under "Forward-Looking Statements" and "Risk Factors" in the Company's final prospectus dated January 26, 2022, and other disclosure documents available on the Company's profile at www.sedar.com. Silver Mountain undertakes no obligation to update or revise any forward-looking statements, whether as a result of new information, future events or otherwise, except as may be required by law. New factors emerge from time to time, and it is not possible for Silver Mountain to predict all of them or assess the impact of each such factor or the extent to which any factor, or combination of factors, may cause results to differ materially from those contained in any forward-looking statement. Any forward-looking statements contained in this news release are expressly qualified in their entirety by this cautionary statement.
Neither TSX Venture Exchange nor its Regulation Services Provider (as that term is defined in policies of the TSX Venture Exchange) accepts responsibility for the adequacy or accuracy of this release.