Peru's Mining Industry — A world-class mining jurisdiction for foreign investors
Peru's mining industry has always played a vital role in the nation's economy. Mining dated back to pre-Inca times and thrived through the Inca, colonial, and republican periods, contributing to much of the country's development. As critical component of its economic development, mining accounts for 10% of Peru's GDP and 60% of its exports, making minerals its leading export sector. The Peruvian Andes hosts a wealth of mineral deposits, making Peru the world's second-largest producer of copper, silver, and zinc and the largest producer of gold in Latin America. In addition, Peru has a wealth of non-metallic resources, such as phosphates, manganese, and uranium. In the last ten years, high production rates have attracted USD $60 billion in inbound investment into Peru's mining sector. However, future mining projects set to move into development within the next few years are worth an estimated of over US$55 billion.
Investment-Grade Credit Rating — Moody's Investors Services 
Peru has maintained its investment-grade credit rating since Moody's Investors Services raised it in December 2009, mirroring moves made the previous year by Standard & Poor's and Fitch Ratings. The country's investment-grade rating is supported by the country's stable, credible, and consistent macroeconomic policies across administrations.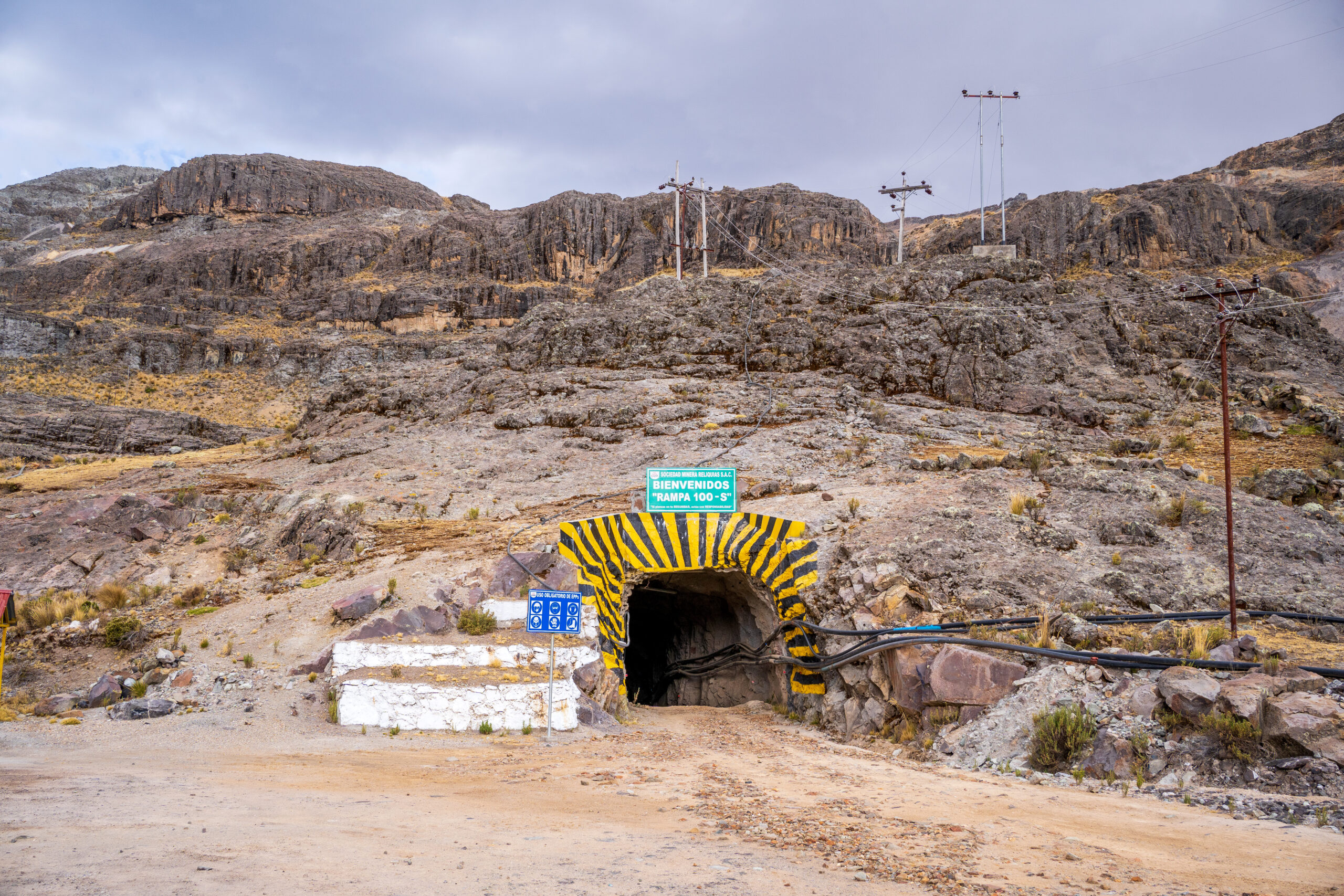 It is common knowledge that countries with investment-grade ratings benefit from a higher level of confidence, which leads to increased foreign and domestic investment. Following its investment rating increase, the risk premium demanded by multinational corporations and foreign investors has reduced significantly, and as a result, expanding the investment horizon.
Peru's upgrade to investment grade has garnered positive attention worldwide, but more importantly, it has been beneficial to the local economy. As continued private investment flows into the country, many multinational corporations have taken action, helping alleviate Peru's still complex political and socio-economic climate by increasing employment and decreasing poverty.
Peru's Mining Investment Activity in 2021
Mining in Peru increased in both mining activity and investment in 2021 compared to the previous year. Investment in the mining sector increased by 23.3 percent in the final months of 2021 compared to November 2020. On the other hand, the transfer of resources generated by mining activities to regional and local governments increased by nearly 60% over the last year, reaching a new high of USD $1.6 billion. 
The Minem of Peru is in charge of promoting the country's sustainable development of mining and energy activities, which includes creating competitive conditions for private investment and environmental regulation. In a report released in March, Minem reported Peru's mining exploration portfolio to include 63 projects and $586 million in investments across 17 regions.
Peru Foreign Investment Legislation and Trends 
Despite the volatility of mineral prices, mining investment continues to flow into the country and remains one of the critical drivers of economic growth over the past 20 years. The wealth of untapped resources attracts many international investors. Foreign investment has become essential to Peru's exploration and mining industry's growth and success with continued growing interest in exploration and development activities. Foreign direct investment (FDI) is widely regarded as a future catalyst for Peru's economic growth, with top investors including the United States, the United Kingdom, the Netherlands, Spain, Brazil, and Chile. Peru's open and stable mining regulatory environment law ensures the safety of foreign and domestic investments, benefiting all parties involved. 
The Peruvian government is dedicated to creating an investor-friendly policy environment, providing foreign investors with a reliable framework and legal stability to ensure predictability in their business dealings and other endeavours, not only in mining but actively in all sectors of the economy. As a result, it has taken the necessary steps to establish a consistent investment policy to improve accessibility for international investors. Because of this, financial experts regard Peru as one of the most open investment regimes in the world. 
Peru's strength as a secure investment destination is also reflected in its international integration. It has signed over 30 Agreements for the Promotion and Reciprocal Protection of Investments and Agreements to Avoid Double Taxation And Prevent Tax Evasion with Mexico, Canada, Brazil, and Japan, among other major economies. Peru is also a member of the Asia-Pacific Economic Cooperation (APEC), the Trans-Pacific Partnership (TP), and the EU Multi Party Trade Agreement. Furthermore, Peru is constantly improving its business climate to strengthen its economy. In collaboration with other public and private entities, the Ministry of Foreign Affairs, through the Directorate-General of Economic Promotion and its network of 137 diplomatic and consular missions, works tirelessly to promote investment in mining projects, focusing on social profitability and respect for the environment and surrounding communities. 
Employment Opportunities and Mining jobs in Peru
The mining industry in Peru provides many employment opportunities, attracting a large pool of people trained and qualified as geologists, mining engineers, and technicians from all over Latin America. Despite the devastating effects of the COVID-19 pandemic, mining has proven to be an essential national engine of job creation and a source of revenue for the government through tax payments. Increased tax revenue will help foster the development of all regions of Peru and contribute to economic reactivation, including increased employment rates leading to the reduction of poverty levels, and overall improvement of the
living conditions for all Peruvians.
Peru's mining sector has seen significant growth and shows promising expansion potential. With relatively low operating costs compared to other countries, it holds golden opportunities for entrepreneurs and investors alike because much of the country remains untapped for exploration, with massive potential for future development. Without a doubt, Peru is a country rich in opportunities and a desirable location for mining investment. 
Sources:
https://www.trade.gov/country-commercial-guides/peru-mining-equipment-and-machinery
https://www.ey.com/en_gl/mining-metals
https://oec.world/en/profile/country/per
https://www.bnamericas.com/en/news/peru-2022-mining-exploration-portfolio-swells-to-us586mn
http://www.minem.gob.pe/perumininginvest/